Samstag, 17.01.2015 - Scheune Dresden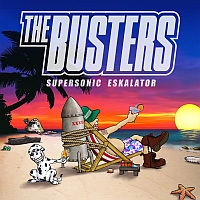 The Busters
VVK: 16 €
22:00 Uhr
The Busters take you to the summit!

Mit ihrem brandneuen Album (dem 17ten!) rattern The Busters weiter unermüdlich auf der Überschall-Rolltreppe durch das Offbeat-Universum.

Mal herrlich aufgeregt, mal groovig entspannt versorgen sie den beweglichen Teil der Bevölkerung mit packenden Rhythmen, messerscharfen Bläsersätzen und Unmengen an Spaß.

Dabei loten sie diesmal noch ein wenig tiefer als sonst die verschiedenen Bereiche des Ska aus – von Wiesloch über Kingston nach London, New York, Los Angeles und wieder zurück…

Alle aufsteigen – es geht los!