Samstag, 25.04.2015
Wine And Grine - Ost-Pol Dresden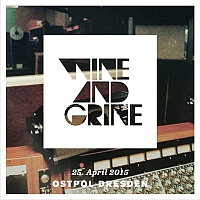 DJ King Irie
DJ Sir Vivor
+ The Rhythm Ruler (Berlin)
4,00 €
23:00 Uhr
WINE AND GRINE
A Night Full Of Boss Reggae, Rock Steady & Ska Tunes - Jamaican Vintage Sounds Only!

With our Special Guest:
The Rhythm Ruler (Berlin)

Your Hosts for the Night:
King Irie (HH) & Sir Vivor (DD)

Make it a date, dont be late!
Eintritt: 4€
Beginn: 23.00 Uhr
Ende: Bis wir rausgeschmissen werden...